Silver Cross
Silver Cross Oberon Dolls Pram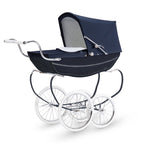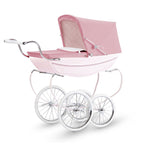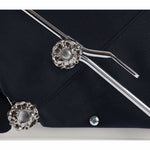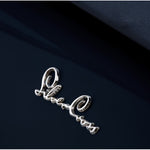 ---
---
Silver Cross Oberon Dolls Pram
The handmade Oberon Doll's Pram is a beautiful gift for any child. It comes in a high gloss white finish with beautiful hand-painted fine line detail, chrome spoked wheels and fully adjustable hood.
The wonderful C-Spring suspension matches that of the full-size Balmoral pram, and the high polish chrome metalwork makes the Oberon look stunning. 
Every doll's pram is beautifully finished, and features all of the famous Silver Cross quality and attention to detail. Hand-built in Yorkshire by skilled Silver Cross craftsmen and women, only the finest materials are used.
Features:
Size: 94 x 45 x 94cm
Weight: 12.5kg
What's Included:
Oberon Dolls pram
Adjustable Hood and apron
Inner hood lining
Hand drawn line detail
Hand stitched hood trim
C-sprung suspension
Chrome spoked wheels
Customer reviews
Click and Collect
Click and Collect available on all products, just select the "Store pickup" option in your basket before you checkout.
Fast UK Delivery
We aim to provide fast and efficient delivery on most packages to mainland UK addresses, there are some areas where we will need to charge slightly extra due to postage costs such as Highlands & Islands, Southern Ireland & Isle of Man.
Delivery is charged at a flat rate of £5.95 for all orders below £50, and free for all orders of £50 and above.