Lascal
Lascal Saddle for Buggy Board Maxi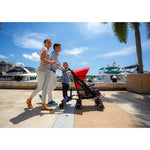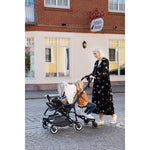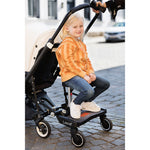 ---
---
Lascal Saddle for Buggy Board Maxi
Please note this is for the saddle only, buggy board sold separately
A fantastic accessory for your Buggy Board Maxi, the Saddle™ can be fixed fuss-free with a specially designed easy-fit clamp. Simply attach to your Buggyboard® Maxi, and you'll have a ready-made seat for your child.
At any time, if your toddler prefers to stand rather than sit, the Saddle™ simply folds down and out of the way, without needing to be removed.
Features:
Fits on the Buggy Board Maxi
Easy fit clamp
Folds down when not in use
Available in 3 colours
Customer reviews
Click and Collect
Click and Collect available on all products, just select the "Store pickup" option in your basket before you checkout.
Fast UK Delivery
We aim to provide fast and efficient delivery on most packages to mainland UK addresses, there are some areas where we will need to charge slightly extra due to postage costs such as Highlands & Islands, Southern Ireland & Isle of Man.
Delivery is charged at a flat rate of £5.95 for all orders below £50, and free for all orders of £50 and above.