Jane
Jane Mama Changing Bag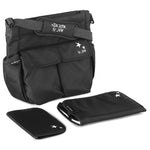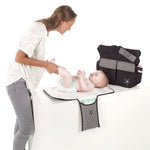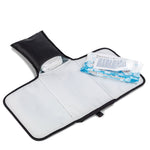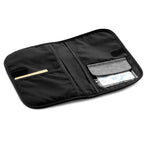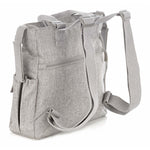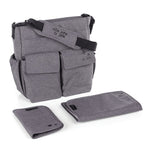 ---
---
Jane Mama Changing Bag
Your best accessory. Wherever you go, the Mama Bag holds everything your little one needs away from home. Complete with multiple pockets and compartments, this multi-functional organiser bag includes a multi-functional changing mat and baby document case.
Features:
Multiple pockets and compartments - Its practical front, inside and back pockets will help you keep your baby's things organised and at your fingertips.
A multi-functional changing mat - The diaper case is easily unfolded and becomes a practical changing mat with access to a pocket for wipes and/or diapers and a handle for hanging it from the pushchair.
Document case for your baby - The bag includes a practical document case so that you always have your baby's medical card and vaccination book at hand.
Spacious diaper changing bag with multiple accessories and compartments making trips out with your baby easier at any time of day.
With side, front and back pockets.
Modern design with universal fastening system so it can be fitted onto any pushchair handlebar, whether open or closed.
Very spacious inside with outer zip. Top quality zips.
With adjustable shoulder strap with padding, so it can be worn comfortably over the shoulder.
With all accessories included: A wash bag to hold wipes or nappies, a changing mat with a nylon surface making it easy to clean and a bottle holder so you've always got the baby's bottle to hand.
With elastic straps inside so you can hold things securely in place preventing them from moving about on journeys.
Scratch resistant materials that are very easy to clean just by wiping with a damp cloth.
Dimensions:
44 cm wide x 8+ cm depth x 34 cm height approx
Customer reviews
Click and Collect
Click and Collect available on all products, just select the "Store pickup" option in your basket before you checkout.
Fast UK Delivery
We aim to provide fast and efficient delivery on most packages to mainland UK addresses, there are some areas where we will need to charge slightly extra due to postage costs such as Highlands & Islands, Southern Ireland & Isle of Man.
Delivery is charged at a flat rate of £5.95 for all orders below £50, and free for all orders of £50 and above.