Maxi-Cosi
Maxi-Cosi Mica Pro Eco I-size 360 Car Seat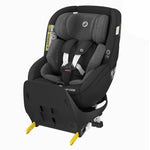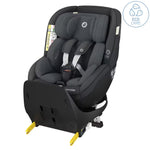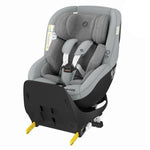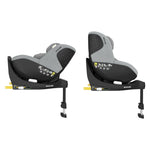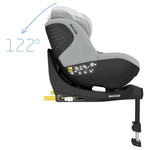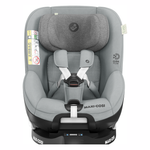 ---
---
Maxi-Cosi Mica Pro Eco I-size 360 Car Seat
Maxi-Cosi care about the future. That's why their commitment to tomorrow can be found in their products today. The Mica Pro Eco rotating car seat is our benchmark in safety. Not only is it built to the highest i-Size safety standards, but it combines best-in-class comfort with planet-friendly innovation to create the first sustainable car seat of its kind. This car seat from birth uses Eco Care, which means it has 100% recycled fabrics.
Safety
For parents, nothing is more important than the safety and comfort of your children. Mica Pro Eco is the benchmark; this car seat is built to today's highest i-Size safety standards and made with soft, 100% recycled fabrics, offering parents the best planet-friendly choice. G-CELL 2.0 Side Impact Protection adds an extra built-in guard and provides maximum protection with improved 3D impact absorption from multiple angles, to ensure your baby's safety.
Ease of use
Mica Pro Eco is a 360˚ car seat designed for your convenience. Thanks to the Easy-in harness system, it's unbelievably quick and easy to get your little one in and out of the car. The smart built-in FlexiSpin rotation makes the Mica Pro Eco a smoothly rotating 360° car seat, using only one hand. It's fitted quickly and simply via ISOFIX installation, and the support leg ensures stability. As the first sustainable car seat of its kind, the Mica Pro Eco rotating car seat makes the decision-making process an easy one for you too.
Age-range
As parents, we want to give our children the very best start in life. No compromises or half-measures; the Mica Pro Eco rotating car seat really delivers. It can be used from birth thanks to the comfortable Baby-hugg inlay, all the way until your little one is 4 years old. That's four years of travelling in the safest rearward-facing position with this 360° car seat. Whether they're a newborn or a toddler, the easy-in 5-point safety harness will keep your baby safe and secure at all times. Both today and tomorrow.
Comfort features
The Mica Pro Eco rotating car seat packs in more comfort than any Mica before. Designed with improved recline angles, it delivers best-in-class sleep comfort for your little one when travelling. With larger ClimaFlow panels and breathable fabrics to maximise air circulation, your child will always stay at a comfortable temperature. With multiple recline positions and extra padding, you can be reassured that your little one is always cushioned and cosy in this car seat from birth. It's a win-win; a comfortable child means peace of mind for parents while driving.
Features:
FlexiSpin One Hand 360˚ Rotation
Easy-In Harness
Audiovisual installation feedback
Removable and washable cover
ClimaFlow Temperature Regulation
Multiple recline positions and best-in-class recline angles for maximum sleep comfort
Extra padded seat with soft baby inlay and cover made with luxurious recycled fabrics
Comfortable newborn inlay
Multiple harness and headrest height positions
G-CELL 2.0 Integrated Side Protection Technology
i-Size safety
5-point safety harness
Rearward-facing from birth and forward-facing from 15 months up to 4 years
Integrated ISOFIX base with support leg
Anti-misuse button to ensure rearward-facing travel until at least 15 months.
Sustainable product
Long term use – from birth up to 4 yrs (40-105 cm)
EcoCare 100% Recycled Fabrics
Customer reviews
Click and Collect
Click and Collect available on all products, just select the "Store pickup" option in your basket before you checkout.
Fast UK Delivery
We aim to provide fast and efficient delivery on most packages to mainland UK addresses, there are some areas where we will need to charge slightly extra due to postage costs such as Highlands & Islands, Southern Ireland & Isle of Man.
Delivery is charged at a flat rate of £5.95 for all orders below £50, and free for all orders of £50 and above.