Spend over £50 for free shipping*
Jane
Jane Baby Neck Pillow 0-18m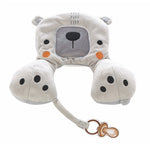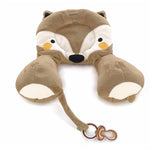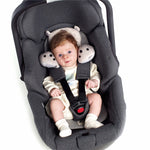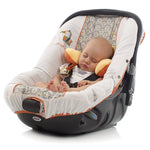 ---
---
Jane Baby Neck Pillow 0-18m
It's always a worry on any journey that youngsters risk straining their neck by sitting in an awkward position. The rhythm of the car often sends babies off to sleep and increases the chance of their head lolling forward or to the side. 
The Jané Neck Support Pillow will make sure that your child's head remains in a safe and upright position throughout the trip, ensuring the best protection and support possible. It can be used from birth onwards and is made from padded breathable materials, which are soft on the skin and makes sure your little one is as comfortable as they can be.
Features:
Suitable from birth to 18 months
Soft, cervical support cushion.
Helps the child to keep his head in a comfortable position while he sleeps in his safety car seat.
Reversible.
Ergonomic
Can be used with car seats and pushchairs.
Washable
Free from carcinogenic and allergenic colourants: free from Azoic substances or materials, heavy metals, Formaldehyde, Phthalates and Organotin.
Free from small parts that could be swallowed and cause choking.
Complies with standard EN-1888:2012
Size: 20 x 16 x 5 cm
Customer reviews
Click and Collect
Click and Collect available on all products, just select the "Store pickup" option in your basket before you checkout.
Fast UK Delivery
We aim to provide fast and efficient delivery on most packages to mainland UK addresses, there are some areas where we will need to charge slightly extra due to postage costs such as Highlands & Islands, Southern Ireland & Isle of Man.
Delivery is charged at a flat rate of £5.95 for all orders below £50, and free for all orders of £50 and above.